Kyle William
Welcome to Kyle's picture page! We'll try to keep this updated with more pictures as we have time. Click on any of the pictures below for a larger version.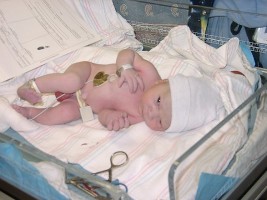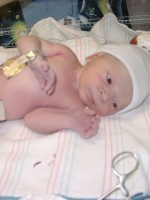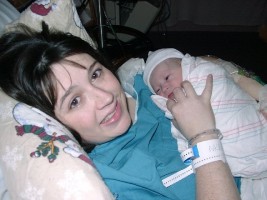 Kyle was born on January 29, 2000, 10:23am. He was 6 lbs, 14 oz and 20" long. These are the very first pictures we took.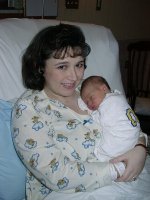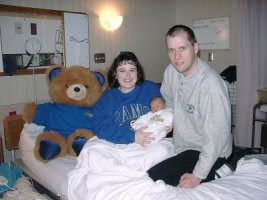 The next day was the Superbowl between St. Louis and Tampa Bay. So, the hospital dressed all the babies up with Rams shirts and a football bunting. Mom, Dad, and even the big bear had to follow suit and put on Rams clothes, too.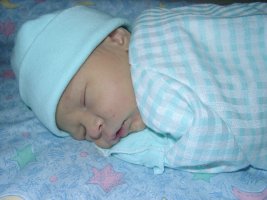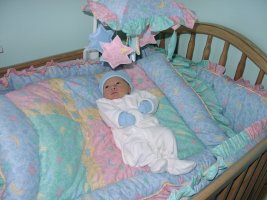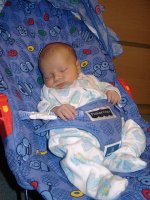 These were all taken at home during Kyle's first week. He kept us up a couple nights, but was usually pretty good about sleeping between meals.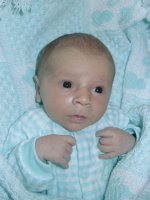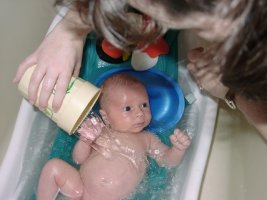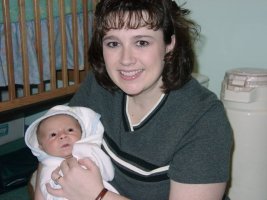 Here Kyle is 3 weeks old, and it was time for his first real bath. He really seemed to like it and didn't cry at all.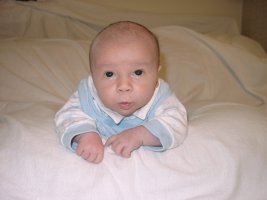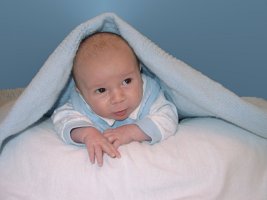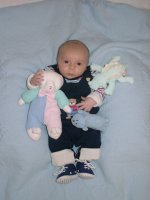 Kim created her own portrait studio for Kyle's one month birthday, February 29th. He was quite photogenic.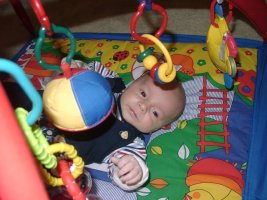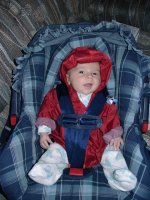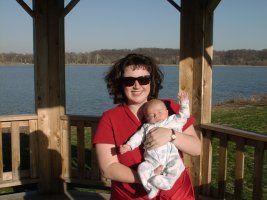 We took Kyle for his first outing to the park on March 5th. Kyle had just started smiling more often.