Kyle 1-3 Months
Welcome to page 2 of Kyle's pictures! Click on any of the pictures below for a larger version.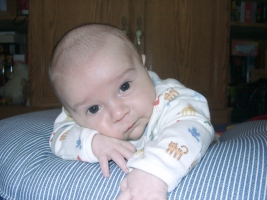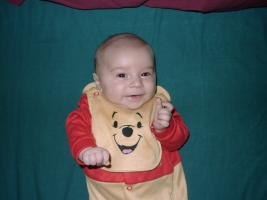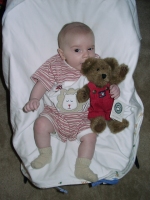 March 15-28
Kyle was growing fast and seemed to be getting even cuter. It still took a lot of effort to get him to smile, but we could catch him with the camera now and then. On the right, he was showing off the Kyle bear he got from Grandma.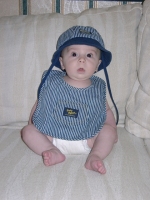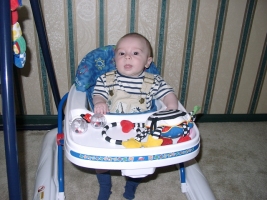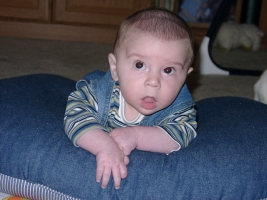 April 15-17
By now, you can see that Kyle had plenty of different outfits. He got a lot as gifts, and Mom also had fun buying him clothes. On the left, he is modeling his matching hat and bib from Baby B'gosh.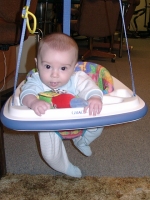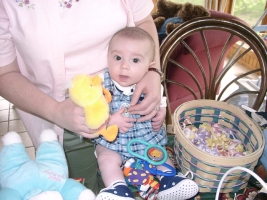 April 19-23
Here was Kyle with his first Easter baskets. Too bad he couldn't eat the candy and eggs yet -- Mom and Dad had to eat it all for him. In the middle picture, he was having fun jumping in the basement.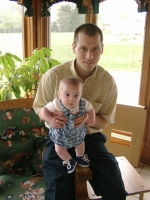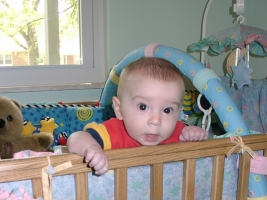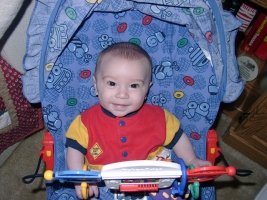 April 23-29
Kyle was getting better at sitting up this week. We still had to prop him up first, but he didn't fall over right away anymore.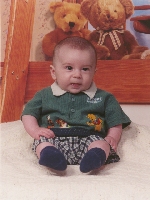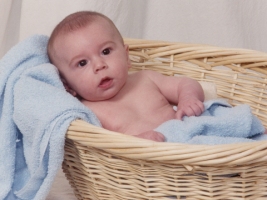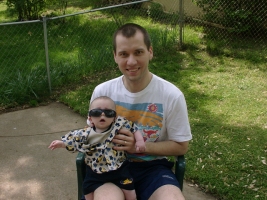 April 29-30
He went to the photo studio for his 3 month birthday. On the right, he was hanging out with Dad in the back yard. It was a little early for him to be Joe Cool -- Dad had to hold the sunglasses on his head.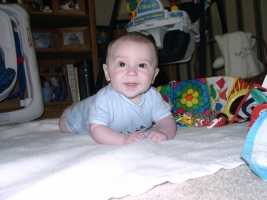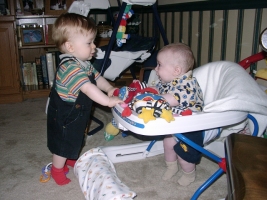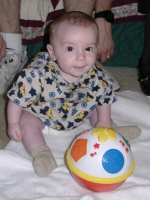 May 2-6
This week was very exciting, because Kyle got to meet his cousin Ethan for the first time. As you can see, they got along VERY well. (Ok, maybe just for this one picture.) On the right, Kyle was showing off how well he can stay sitting up. Never mind Dad in the background waiting to catch him...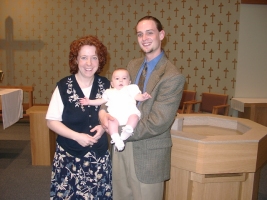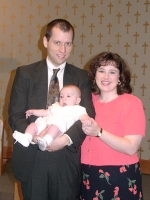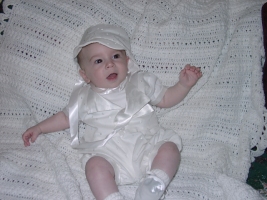 Kyle was baptized on May 7th, 2000. Yes, another important event on the 7th. Actually, we didn't really plan it that way -- it was just the first Sunday that seemed to work out for everybody. His sponsors were his Aunt Shannon and his Uncle Billy.